Posted on June 24, 2014
In the spirit of the World Cup…a "mash-up" of Freakonomics + penalty kicks.
This video from "Think Like A Freak" and Business Insider is well worth a look.
On or off the pitch, leaders all too often let their concern about their reputation mis-guide their strategy.
Why not leverage your uncommon understanding of your foe into a strategy that has the greatest opportunity for success?
The simplest solution…often packs the greatest reward.
Posted on November 27, 2012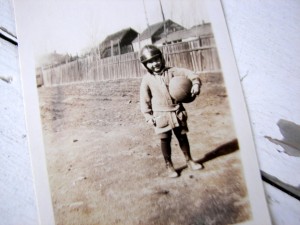 From its very genesis, Under Armour has always excelled in bucking convention and capitalizing on the fact that the "Big Kahunas" in sports apparel play a conventional, big budget brand game.
Conversely, Under Armour has focused on (1.) understanding athletes (2.) gaining unique access and (3.) seducing with influence. In fact, this was how its Founder/CEO Kevin Plank got Under Armour started in the first place…grit, imagination, unique access and influence.
In Chicago Bears terminology, it is as if Nike and Reebok are "The Fridge" to Under Armour's "Sweetness".
One of our favorite examples is how Under Armour saw the brand-building and endorsement opportunities in the NFL Combine…an event seen as a "cast-off" by the larger apparel manufacturers' brand marketers.
Actually, maybe Under Armour is less like Walter Payton and actually more like Sam Gordon?  (Two million views and that Wheaties box are testaments to her influence of late.)
The key ingredients for today's successful business leader?…grit, imagination, unique access and "meaning-full" influence.
Posted on November 26, 2012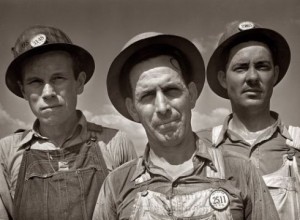 We really liked this deck on the future of work by Harvard lecturer, Kyle Westaway. Westaway delivered it at Zappos CEO Tony Hsieh's CatalystCreativ Week in Las Vegas. It is a simple, straightforward treatise on the necessity that we evolve our entrepreneurial skills and penchant for thought-leadership ASAP.
Give it 10 minutes. Then sleep on it. Rinse. Repeat. There are some solid nuggets to ponder here.
Thanks to Business Insider for passing it on.
Posted on September 17, 2012
We recently came across an interesting blog post from the folks at Bundle.com on Business Insider.  Not surprisingly, when it comes to the "bar scene", Americans 26-49 are drinking the bulk of the spirits.  it is an interesting data set that's worth a gander.
We also liked their posts on the "American Beer Drinker" and "America's Winos".
Feeling thirsty?
Posted on September 11, 2012
When the American athletes took to the podiums wearing Chinese-made uniforms at the Olympics this Summer, Capital Hill was up in arms. This hullabaloo resulted in the"Team USA Made In America" bill that stipulates that all future Team USA apparel will be made in the USA.
Although this effort seemed to enrage politicians and sports commentators more than the American public, recent survey results suggest that the episode may have merely flamed hot embers of discontent already stirring among American consumers.
Today in fact, the NPD group announced findings that suggest as many as 73% of Americans believe that U.S. jobs in the apparel and textile sectors should have been protected as imports grew.
This is a trend worth watching–because beyond the chatter and sensationalism of  journalists and politicians—there seem to be important ripples of change coming for American manufacturers and consumers.
source AP photo/Ralph Lauren
Posted on March 7, 2012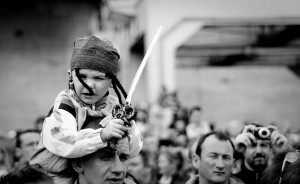 At today's Apple Event, new CEO Tim Cook showed what makes Apple great—-true innovation, masterful design, joy, confidence and showmanship. As expected, the new products are sleek, beautiful and "sexy" (as Steve Jobs liked to say).
Innovations aside, what I found most inspirational was Apple's unabashed claim that it was captain of today's brave new world of technology. Rather than hold itself up to rivals (remember those Mac vs. PC spots), Tim Cook stated again and again that Apple was a "post PC" company—a strategic repositioning of the brand that masterfully dismisses all rivals. Brilliant.
"Why join the navy, if you can be a pirate?"
– Steve Jobs
Posted on March 6, 2012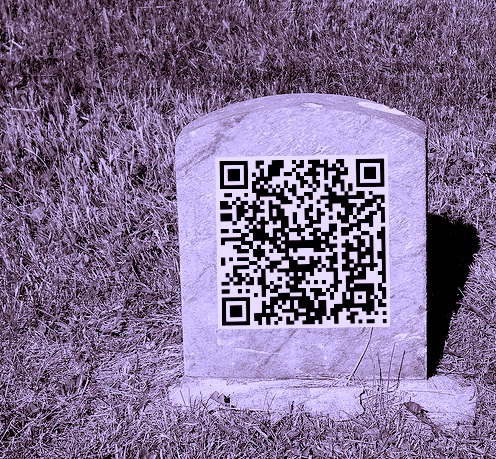 The UK edition of Wired posted a great article on QR codes overnight.  In short, it suggests that the "abuse" of QR codes is rampant, from signage in the London Underground where there is no WiFi signal to QRs on tombstones in Iowa. As my father used to say, "just because you can do it, doesn't make it a good idea".
Tesco's virtual shopping shelves in the Seoul underground is the "posterchild" for QR leveraged brilliantly. That said, all too often QR codes are slapped on packaging, POP and signage without any strategy in mind. In more cases than not, agencies and marketers add a QR code to a communication device because the creative "can't tell the whole story". Best case, a QR code is a fallback…a safety net…for less remarkable creative work. Worst case, it is a thinly veiled con-job to sell through an interactive micro-site or a website retool/refresh.
The numbers on QR codes don't lie. Fewer than 20% of the FTSE 250 have leveraged QR codes to date. More astonishingly, Comscore reports that only 14 million mobile devices have interacted with QR codes in the US (about 6%).
There are many reasons for the poor adoption of QR codes (e.g. low awareness, security, poor ease of use)–all of which are outlined in the Wired article.
Whether the ultimate answer is mobile visual search (MVS) or a better, simpler alternative, one point is increasingly clear—if things continue on this trajectory QR codes will never live up to the hype.
Posted on March 2, 2012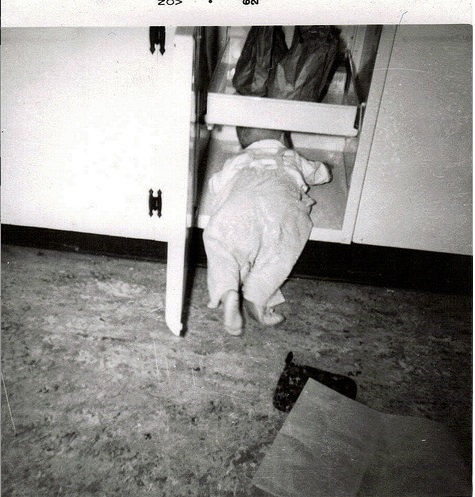 We are BIG believers in Account Planning. Not only was Account Planning the genesis of Peacock Nine, but many of most inspired clients are Account Planners at some of the world's finest, most creative and innovative advertising agencies. When leveraged effectively, an astute Account Planner can help provide the customer-focused "magic" that guides creative development, fuels innovation and lays the foundation for brand-building. Heck, we've also seen great Planning fuel true organizational transformation for more than a few clients.
A Planner himself, EatBigFish's Adam Morgan has always seemed to hold Account Planning in similarly high esteem. Recently, he unloaded this bombshell:
'Planning is an exciting discipline in an exciting world. But Planning needs to stop talking brilliantly to itself and start talking to a broader audience…and be a more dynamic, high profile and appreciated agent for change in the Agency and Marketing worlds'
Mr. Morgan might just be onto something. What do you think are the factors that have limited the effectiveness of Planners and Planning?
Some within agencies might blame "Planner Hubris". Unfortunately the discipline has fostered a reputation for intellectual superiority that has alienated and hobbled many a Planner over the decades. That said, I would suggest that the effectiveness of Planning has been most limited by PROCESS and ACCESS.
All too often it seems the the PROCESS of crafting great creative solutions no longer allows time for Planning. Rather than invest the time to truly understand target consumers and develop a sound, insight-filled strategy and/or creative brief BEFORE creative development starts, agencies are all too often forced by their clients and those clients' unrealistic budgetary and time expectations to jump immediately to creative development. Best case in this scenario, customer understanding and the Planning process run parallel to creative development. More often than agencies would like to admit, they are accomplished after the fact and used to rationalize creative ideas already "in the can". When the industry relegates Planning to the backseat of the PROCESS, how can the discipline of Planning and its practitioners ever step forward into the light? As this unfortunate dynamic continues and the pressure on marketing budgets mounts, how long before agencies find themselves providing Planning as a free, value-added service to their clients and CMO's, marketing VPs and brand managers—and Planning is devalued entirely?
As the PROCESS of crafting advertising devalues Planning, the ACCESS of Planning and Planners is constrained (both within the agency and without) to the point that neither the discipline nor the Planning practitioner are ever in a position to become the "agents/catalysts of change" that Mr. Morgan knows they can be.
Finally, one might think that Adam Morgan's comments are a clarion call for Planning to command the RESPECT that it deserves—both among Planners who do not realize the power and value that the discipline provides and among agencies and their clients who don't realize the value that insight-fueled consumer strategies can provide beyond the development of a print execution or a tv spot.
We would suggest that the lack of RESPECT at the root of the matter is the lack of RESPECT for the consumer, not the Planner. Once a business leader and/or senior marketer understands that insight into their target consumer is the greatest source of breakthrough advertising, product/service innovation and organizational focus/transformation, then both the discipline of Account Planning and the talent of Planners will be afforded the broad, exciting opportunities that Mr. Morgan and many of us feel they deserve.