Posted on October 6, 2008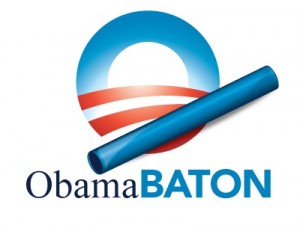 We are big believers in "movement making"…and how, one, beautifully simple idea can ignite the masses.
Our most recent find is Obama Baton.  This idea is a nice one.  Leverage the kinship that marathoners feel to spread the Obama-virus in a visually stirring, emotionally poignant and creative way.
What is even more impressive is the timeline for this project…from concept to community…in about ten days.  It is amazing what a shared passion and the courage to "just jump" can enable one to achieve.
Nice job El Gaffney, Clay Parker Jones, Kevin Panke & Hustlewood.